Join Lisuto's Incredible Team
Scripting Developer
As a scripting developer you will be in charge of collecting data automatically from different sources and organizing it in our format. The data could be in different languages (especially Japanese and English). You will work with the content management team on a daily basis. This position requires a lot of creativity in coming up with ways to collect more data and to shorten manual processes.
Required Skills
Responsibilities
Develops scripts in Python or other languages
Automatically collects data from XML files and parses it to CSV
Creates small scripts that collect data (for example, using python's urllib)
Automates manual processes to save time and minimize human errors
Desired Skills
Able to write simple HTTP clients
Able to handle files with various encodings
Knowledge of Excel functions
Team player, pleasant person to work with, high level of integrity
Creative thinker and problem solver
Basic Japanese (ability to read single words or short texts)
Bonus Skills
Experience in Linux/UNIX environments
Language Proficiency
English on the business level.
Communicative Japanese (able to discuss the details of tasks and communicate on a daily basis with other developers in Japanese).
https://www.linkedin.com/company/lisuto
Inquire About This Job
Cover Letter
Attach
Paste
Apply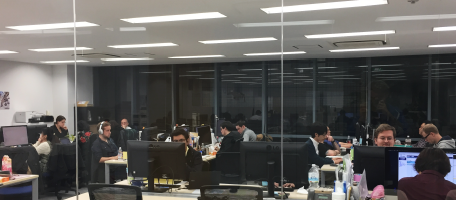 Tokyo Office
Address:
Lisuto Japan HQ
Akasaka Yamada Bldg 2F,
2-21-8 Akasaka, Minato-ku,